I've focused much of my career on researching and developing innovative techniques to prevent and reduce scarring for cosmetic plastic surgery patients. At my Chicago practice, I've successfully implemented these advanced wound healing techniques for a variety of procedures, including more complex surgeries such as tummy tucks that require longer incisions.
In my previous blog post, I discussed what causes scars to form and the different types of scars. As a researcher and educator, I believe that helping patients understand the causes, prevention, and treatment of scarring will help them feel more confident about this aspect of plastic surgery. That's why I'm writing this 3-part series on scarring. This time, let's take a look at techniques for preventing excessive scars.
It is much more efficient to prevent hypertrophic scars (the most common type) than to treat them later. Using surgical techniques that reduce bruising and speed recovery is the most proactive way to prevent the development of mature hypertrophic scars. Carefully monitoring wounds to prevent infection is also a crucial component of scar management.
I've also obtained a number of patents for wound-healing treatments, including 2 issued earlier this year, which help prevent scar development. Research shows that the most effective steps surgeons can take to prevent scarring, other than excellent surgical technique, include:
Silicone gel and silicone sheeting: Silicone gel and silicone sheeting have been used successfully for more than 25 years in scar management and are recognized as the standard of care for scar prevention. Hypoallergenic taping in the first few weeks after surgery is also beneficial.
Compression dressings and garments: Applying consistent pressure to wounds helps alleviate tension on the skin that is partly responsible for the development of scars.
Steroid injections: Steroids can be an effective secondary treatment for patients at an increased risk of scarring.
Scar reduction is an integral part of my planning any cosmetic plastic surgery, especially when the procedure involves longer incisions or incisions that are not easily camouflaged. When I perform tummy tuck surgery in Chicago, for example, by overlapping the soft tissues at the incision site I am able to consistently achieve a flat hairline scar, rather than one that's depressed, as shown in this before-and-after case from one of my patients.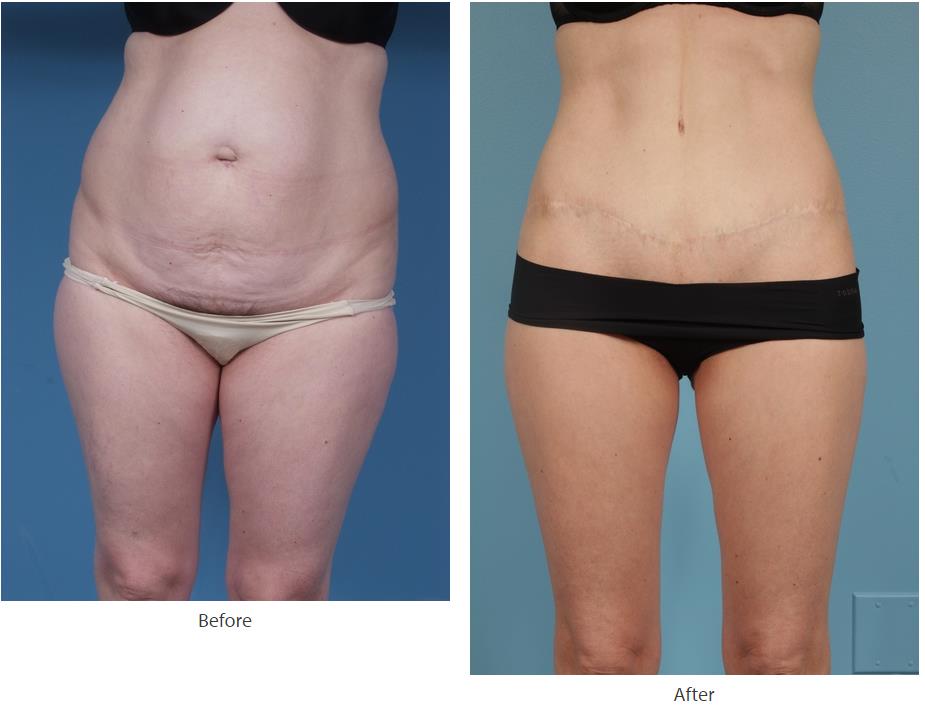 Cosmetic surgery is performed primarily to improve the patient's appearance in some way. It makes sense to do everything possible to minimize the appearance of scars. By studying wound healing throughout most of my career, I've been able to remain at the forefront of scar reduction techniques.
I also see patients with scars that resulted from trauma or a previous surgery. In my next blog post, I'll discuss how I treat scars that have already formed.