Rhinoplasty eGuide
As you plan your rhinoplasty ("nose job") in Chicago, it is easy to feel overwhelmed by all the information available online. You need clear, helpful guidance from a source you can trust. That is why board-certified plastic surgeons Dr. Thomas Mustoe and Dr. Sammy Sinno have created a complimentary guide to rhinoplasty—yours to download today.
Your Guide to Rhinoplasty answers your most pressing questions about what to expect, from "Is rhinoplasty right for me?" to "How long will I have to take off work to recover?" Inside, you will find all the information you need to start your rhinoplasty journey with confidence.
Inside the Guide
Get at-a-glance info that covers everything you need to know about rhinoplasty, including:
Should I Get a Nose Job?: Find out if you are a candidate for medical or cosmetic nose surgery.
What to Expect at Your Consultation: Learn how you can see what your results may look like before surgery with VECTRA® 3-D imaging.
What Happens During Surgery?: Compare different rhinoplasty approaches and their benefits.
Rhinoplasty Recovery Timeline: See your post-surgery schedule and learn about quick recovery techniques.
Plus, see real patient before-and-after photos and envision the possibilities of your own transformation. Fill out the form below to access it all.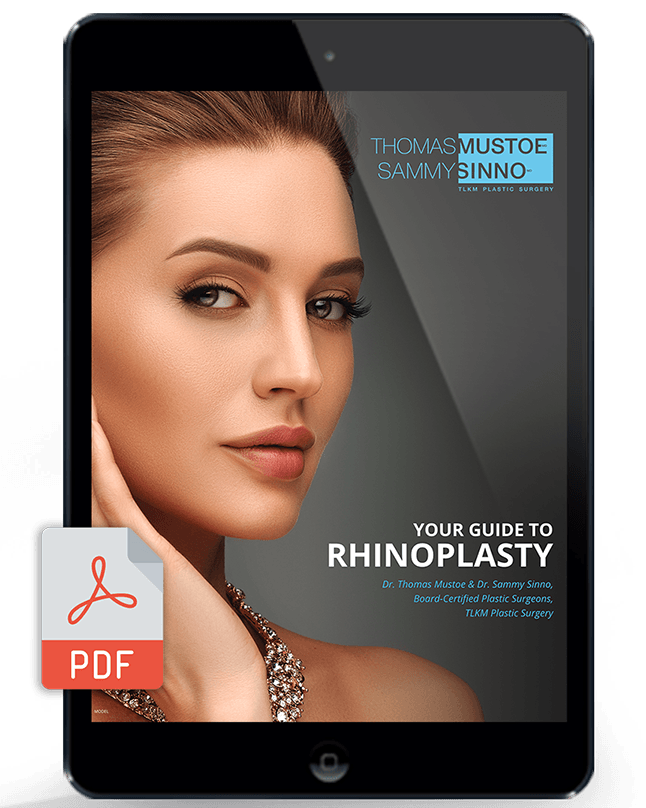 Your Guide to Rhinoplasty
Download Our Complimentary e-Guide
Ready to start your journey to your best nose? Get all the information you need about rhinoplasty when you download our free e-Guide, Your Guide to Rhinoplasty. Inside, you will find answers to all your questions about nose surgery, from how to be sure it is right for you to what to expect before, during, and after surgery.
If you have questions about the guide or want to learn more about planning your Chicago rhinoplasty, please
request a consultation
or call
(312) 788-2560
.