One of the most significant developments in the field of aesthetic procedures during my career is the increased use of anti-aging injectable treatments such as dermal fillers. At my plastic surgery practice in Chicago, we use fillers to soften fine lines and wrinkles and to add volume, creating a more youthful appearance.
Dermal fillers, such as JUVÉDERM® and Restylane®, can be quite effective for the correct patients. When used strategically by a skilled injector, fillers produce visible results that can refresh a patient's appearance. But marketing fillers as a "liquid facelift," as some practices do, is misleading. Surgical facelifts achieve results that are much more dramatic than what fillers can produce.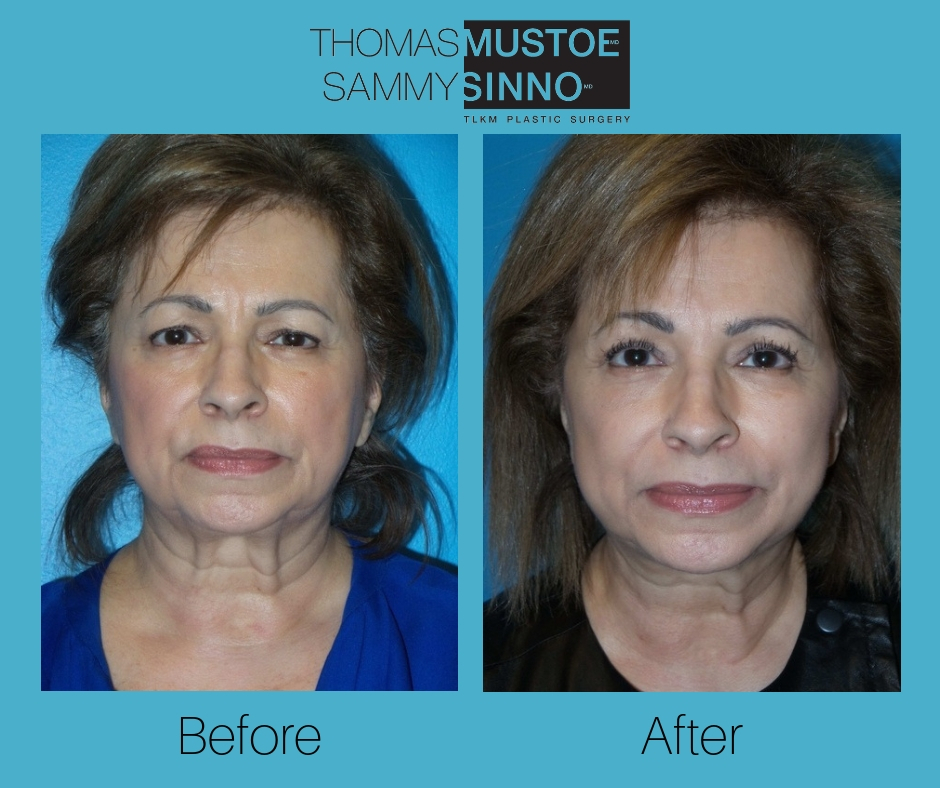 In this blog post, I'll explain both why fillers are so popular among patients and also their limitations. I'll discuss the importance of the consultation and why open and honest communication between the patient and plastic surgeon sets the stage for positive outcomes.
Why Patients Love Fillers
Fillers offer several benefits that patients enjoy. Fillers generally produce immediate results and require little to no downtime. The side effects—swelling, slight bruising, and redness at the injection sites—are minimal and resolve within a day in most cases. The most popular fillers are formulated using hyaluronic acid, a synthetic form of a material produced naturally by the body, so there is practically zero risk of infection. And, in the short term, the cost compared to facial plastic surgery is much more affordable.
Dermal Filler Drawbacks
The main problem with fillers occurs when patients get multiple treatments over time. Repeated filler injections distort the facial shape and are often used in such large quantities that the cost over 2 to 5 years can actually equal the cost of facial rejuvenation surgery. A facelift or mini-facelift performed by a plastic surgeon with excellent technique won't change the shape of the face except to subtly restore volume where desired, such as the cheeks, jowls, and neck.
When a Facelift Makes More Sense
Women and men considering facelift surgery at my Chicago practice often wonder if they're too young for facial plastic surgery. It's also a question you see often on websites such as RealSelf, where patients seek advice from board-certified specialists. Age isn't really the primary factor I consider when determining if someone would benefit more from a facelift than from filler injections. The reason people in their early 30s, for example, usually aren't good facelift candidates is because their tissue haven't relaxed enough to show meaningful improvement from facial plastic surgery. In those cases, the costs outweigh the benefits, and fillers or fat grafting are usually the best option.
As our skin loses its elasticity, however, a mini facelift or full facelift become the best options for people who want to restore a more youthful appearance. A mini facelift is an especially attractive option for patients concerned about sagging neck skin. Using smaller incisions, I can still reposition muscle, fat, and skin. When the signs of aging become more extensive, a full facelift can produce dramatic, long-lasting results. Well done surgery utilizing a deep plane approach will give results that are not only much more complete and long-lasting than fillers, but also look potentially more natural, because there is no distortion of facial volumes.
Trusting Your Surgeon
With the advent of online resources such as RealSelf, patients often come in for their consultations well-informed about their options. I encourage patients to become educated about their procedures, but I also explain that I've performed thousands of facelifts and injectable treatments and use that experience to recommend the treatment plan I believe will best meet each patient's goals.
It's important that patients communicate openly and honestly with their surgeons during their consultations. I understand that patients have unique concerns, different budgets, and specific desired outcomes. Those are all important considerations that I take into account when discussing various options. Those options may include combining procedures to produce comprehensive results that address facial aging in a holistic manner, rather than on a piecemeal basis.
If you're considering a facelift or mini facelift, it can be helpful to see the types of results an experienced plastic surgeon can create. I encourage you to browse my photo gallery of before-and-after pictures showing my actual patients. You can also request a consultation using the online form or call my office at (312) 788-2560 to schedule an appointment.