It's now easier than ever to improve the way your skin looks and feels without plastic surgery or lengthy recovery times, right here in Chicago. Achieve radiant, glowing skin with the latest laser treatments. Our state-of-the-art system offers fast sessions with excellent results.
Light-based technology knocks out undesirable brown spots, facial veins, wrinkles, and sun damage. Special hand pieces allow us to target the problems that bother you most.
It's the rejuvenation solution for a beautiful, healthy complexion.
Here's a brief overview of our most popular treatments. Which treatment would solve your most annoying complexion problems?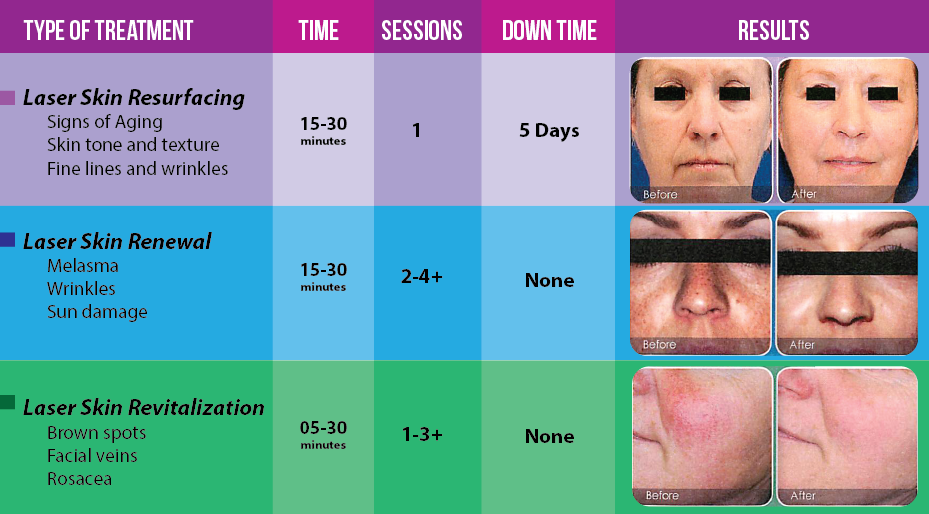 Have further questions? Call Cindy for a complimentary consultation at (312) 788-2560. Or, contact us online to schedule your appointment!